Now Offering
Grocery Delivery Service
Starting at $19.99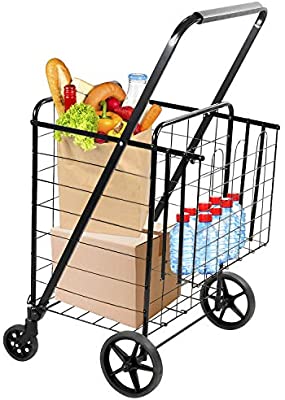 As we are living in these times of social distancing, quarantining, and overall changes to our normal day-to-day schedule, Jump and Play RVA has stepped up to help our community by offer grocery delivery service.

We are careful to make sure safe practices such as social distancing, wearing appropriate personal protective equipment (PPE), and use of sanitizers on a consistent basis.

The best part is that we are a family, small business so supporting us to do your shopping helps give back to your community. We are in this together.

.
Order Delivery Now
Our Fee Schedule
Simple! No Frills and No Gotchas!

Fee Type
Amount

Fee Type

Base Fee includes 1 store shopping and delivery to your door

Item Convenience Fee



Optional Additional Store


Amount

$19.99

0-10 Items $4.99
11-30 Items $7.49
Over 30 Items $9.99

$4.99
Are there any other fees?

No, zilch, no other fees! We want to be clear on what you will pay. Too many times we've heard about additional fees such as high demand pricing or other hidden fees after it's too late. This practice isn't honest to our mission of delivering an exceptional Guest experience.

What you see is what you'll pay in addition to your grocery receipt total.

Are there minimum amounts required?

No minimum purchase or item count required. We take care of you no matter the size of your order.

Will I pay store prices?

Yes, we don't mark up any prices. The prices at the store is what you'll pay. In addition, we'll ensure you get the sale prices, if applicable, to the best of what we know is on special. We even provide you a picture of your actual receipt. You will also get the paper receipt at grocery delivery time.

We do charge an item convenience fee to support the merchant interchange fee cost. We can't get around this fee. We still are required to pay the fees on your grocery receipt total. Thank you for your understanding.
Delivery Service Areas

Powhatan
Moseley
Eastern Amelia
More to Come
Stores We Shop for You

Aldi
Dollar General
Food Lion
Kroger
Publix
Walmart
Wegmans
How this works:

Our service is designed to be very simple and easy for you. We want to be convenient to your schedule and alleviate your need to find a slot at your local grocery store that seems to never be convenient for you! Or, even having your ordered CANCELLED!

1) Complete the Grocery Order form with the items so we'll know what you need and from which store.
2) You pay for the initial grocery delivery fees using your credit card. We get notified of your request to go shopping!
3) We'll take a trip to your favorite store(s) within 24 hours of you giving us your grocery list.
4) After the purchase, our delivery team will provide a picture of your store receipt(s), and your credit card will be charged for the receipt(s) total. At this point, our team member will be on the way to your home. We'll send a text message within 15- 30 minutes before arrival.
5) Our delivery team member will place the grocery bags on your front door step in a very delicate manner. We don't like smashed bread or cracked eggs either!
6) Repeat the next time you need grocery delivery.

Note: Your refrigerated and frozen items will be transported in an ice chest to ensure your items are delivered at the right temperature.

A few tips to help us provide an exceptional experience:

1) Provide your grocery list with as much information (quantity, lbs, color, flavor, size, etc.) as possible for order accuracy.
2) Make sure to tell if you would like to substitute if your item is not available. We will do our best to take care of you!

Safety & health are the upmost priorities to our service:

1) Our shoppers wear disposable, one-time use, food handler approved gloves while locating, packing, and final drop off at your front door.
2) All team members use hand sanitizer or wash their hands before and after any interactions.
3) For your safety and our team, we practice social distance.
4) The closest we'll get to your home is your front door where we'll place your groceries.
5) The delivery driver will knock/ring doorbell so you know to grab them. We don't want your perishables to well, perish! Tips are accepted so you can do so by leaving an envelope in your desired drop location.

When to expect your grocery delivery:

Your list will be fulfilled within 24 hours after you submit it. If completely booked up we'll email you with an actual date. We don't foresee overbookings to be an issue!

Most of our deliveries will occur after 5 PM until 8 PM.

What happens if we can't find everything:

If we can't find everything at your favorite store we do provide an option for an nominal fee for a second store.

Please help make sure we know if substitutes are acceptable during the order process.
How grocery delivery is changing our world.
We decided to help out with a grocery delivery service during this time of social distancing. Your health and the health of our community at large are very important to us, so we disinfect our hands, the cart, and each item as we shop (except for fresh fruits and vegetables; those go into their own separate container for a special checkout process to maintain the overall sanitary nature of your groceries). We'll get your groceries to your front step in a timely, professional manner, and, if we see you through the window, we'll wave a friendly hello!

Grocery delivery is available for everyone of all different lifestyles such as -
-Professionals
-Elderly
-Businesses
-Immunocompromised
-Those that hate shopping
just to name a few!

Let's us take care of your grocery shopping!