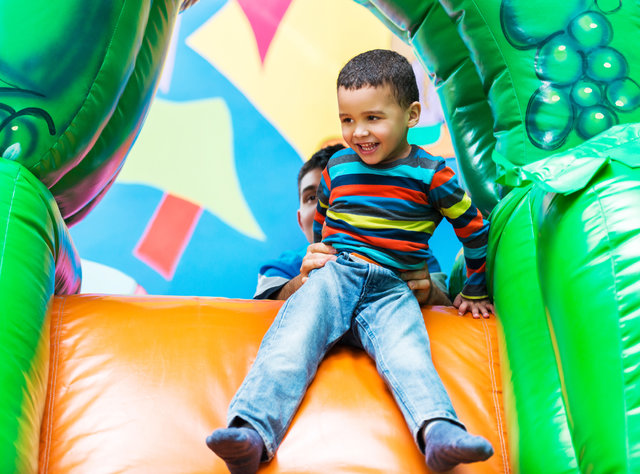 Bounce House Glossary
bounce house - a large heavy duty vinyl structure, usually in the shape of a building, that is filled with air and that children can jump up and down on for fun. A bounce house goes by many other terms such as bouncy castle, moon bounce, moon walk, jumper, bouncer, or inflatable.

foam party - a social event at which participants are covered in several feet of suds or bubbles, dispensed from a foam machine.

obstacle course - an inflatable course over which participants negotiate obstacles to be climbed, crawled under, or even slide down for training soldiers.

rental period - the length of time you would like to rent a piece of equipment (e.g., bounce house, yard card greeting, obstacle course, foam party, dunk tank, party equipment)

silly string - a toy of flexible, sometimes brightly colored, plastic string propelled as a stream of liquid from an aerosol can. The solvent in the string quickly evaporates in mid-air, creating a continuous strand. THIS IS A NO NO ON ALL OF OUR BOUNCE HOUSE RENTALS.

slide - a slick piece of vinyl that riders start in a vertical position and ride down to the bottom. We have both wet and dry slides to fulfill your party supply needs.
Book Now