Richmond's Destination for Top-Quality Bounce Houses
and Yard Cards Greetings
Inflatables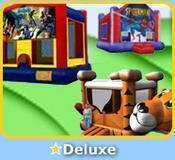 Yard Card Greetings

Foam Party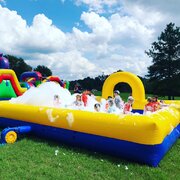 Party Equipment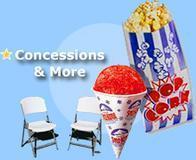 When you want to bring some real fun to the day, nothing does it better than a bounce house rental. Jump and Play RVA offers affordable and safe bounce house rentals and water slide rentals in the Richmond, VA metro area. Don't let your next party be a dud. Affordable inflatable party rentals can turn an ordinary kid's party into something quite spectacular. With inflatable party rentals from Jump and Play RVA, you can bring a whole new element of fun and interactivity to your next event.

Jump and Play RVA has inflatable bounce houses, slides, water slides, obstacle courses, a dunk tank, chairs and tables, and foam parties.

Reserve a bounce house for your next event using our real-time availability reservation system!

Add a yard card greeting to make your event even more memorable. Yard cards offer great photo opportunities for the special guest and attendees!
We are open and ready to make your next event a bouncing success.

In response to COVID-19, we appreciate your consideration and respecting limitations mandated by the Commonwealth of Virginia health officials. We are all in this together and want everyone to be safe and healthy.

We are promoting positive health by cleaning and applying an EPA N list sanitizer at delivery. We apply it as a last step to ensure we have no more contact by our delivery team.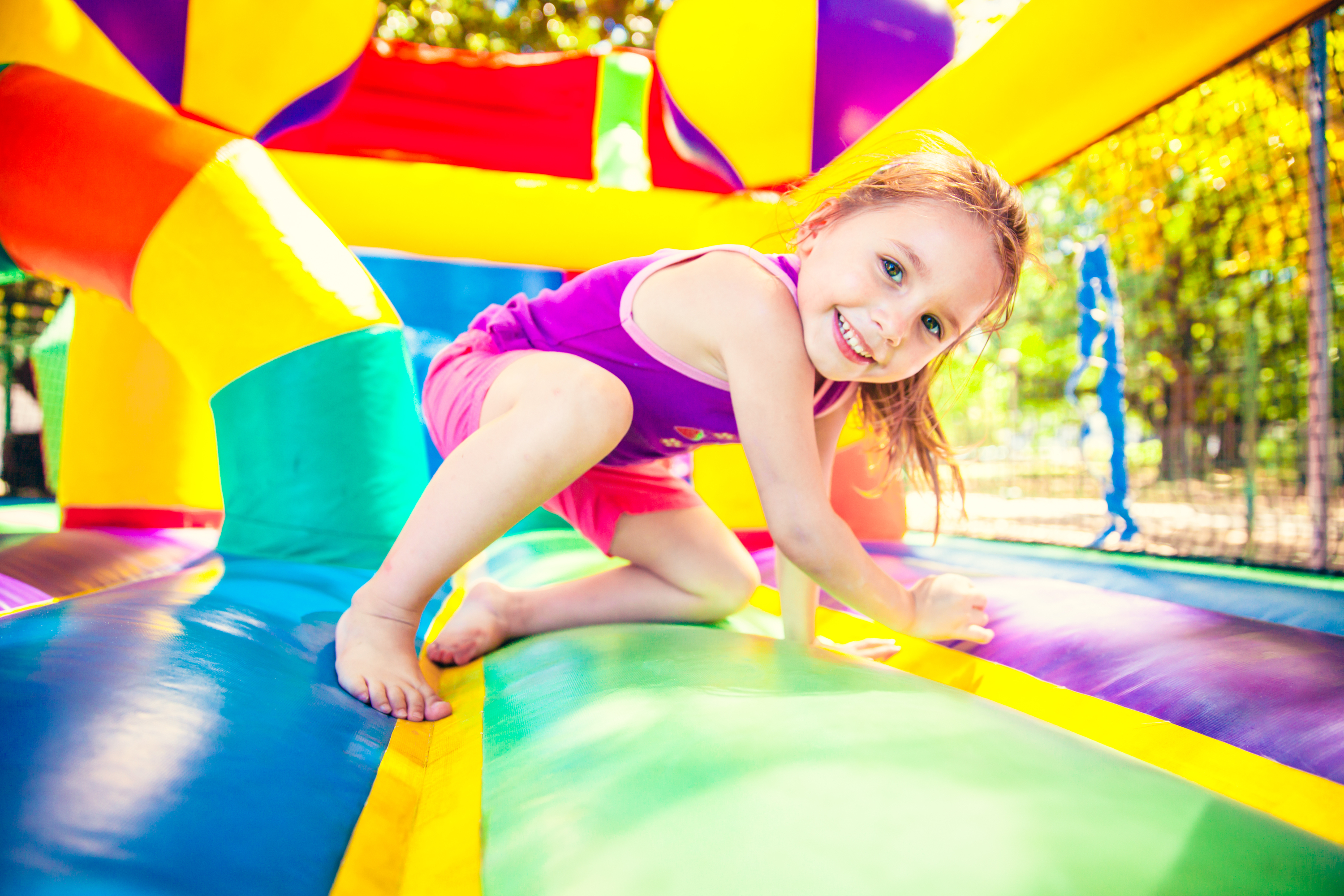 Limitations-
1. We abide by current COVID-19 restrictions ordered by the Commonwealth of Virginia.
2. Jumpers must not have shown any signs of illness in the last 24 hours.
3. Practice safe social distancing for a healthy event.
Online Real-Time Reservations
1) Pick a date
2) Pick your bounce house
3) Book it
4) Pay for it
5) Enjoy and have fun!
Generous Deposit and Cancellation Policies
No Deposits on Inflatable Rentals

Hassle-Free Cancellation Policy
Cancel by 7 AM the morning of your rental to receive a full refund
Full Day (8 Hours) Rental Period
Inflatable rental posted prices are for a full day (8 hrs max) rental period

Watching the clock is the last thing you should worry about while enjoying your event
39 ft Obstacle Course
This obstacle course unit is sure to please at your event. Riders race through the obstacles ending up at the slide which can be wet (additional charge) or dry. The wet option allows a misting of water and a splash pool at the bottom. It's great for those hot summer days to keep everyone entertained.

Great for corporate events, birthday parties, school festivals, and day cares!

Need more length? Double the length to 78 ft for twice the fun!

Check out and book your event today!
Everybody loves inflatables and they come in a variety of different sizes, from the smaller units meant for toddlers to giant inflatables nearly as big as your home. People most commonly book them for kids' birthday parties, but they have become so popular that you can find them at fairs, carnivals and corporate events.

Bounce houses keep kids entertained and more importantly safe at parties. It gets kids outdoors and enjoying physical activity, something they may not get enough of these days. As a parent if you are trying to make your child's birthday party something special then renting a bounce house or water slide is a surefire way to have a hit.
Our Mission
Our mission is to provide an exceptional guest experience through party rentals using only top-quality, meticulously cleaned, safe bounce houses and party equipment resulting in a fun and positive memorable event. We are committed to ensuring our guests have hassle-free experience from booking to final pickup. We will do this through positive interaction via all communications, transparency during each step of the rental process, and most of all being kind and respectful.

We may not be the largest, but we will be the best to exceed your expectations. We are a local, small, family-owned business located in eastern Powhatan County. We respect and appreciate your business, and our family of 5 strives to provide exceptional end-to-end service from booking to pickup with a mission to create hassle-free event.
Our Company
Jump and Play RVA is the sought after company to help make your event full of bounces. Our selection includes a small ball pit for toddlers, bounce houses and castles, along with combo slides and obstacle courses for older children and adults!

We are more than bounce houses too! We offer yard card greetings and foam parties for those wanting a little different party experience.
Our Delivery Area
Our delivery area is sure to cover you with a large delivery areas including the
Richmond
area and over 10 counties - Henrico, Goochland, Chesterfield, Powhatan, Louisa, Amelia, Nottoway, Cumberland, Hanover, City of Richmond - throughout Central Virginia. Let us bring your bounce house rental to you.
Shipping Rates:
*Free shipping for the first 20 miles
*$1.50 per mile for 20 - 30 miles
*$3 per mile for 30 - 50 miles
*Call us for over 50 miles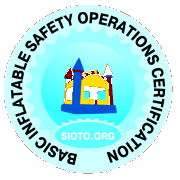 We are SIOTO Certified
This seal indicates that the operator has successfully passed the Basic Inflatable Safety Operations Certification course. This course is designed to provide operators with the knowledge, skills and abilities to safely operate basic bounce houses, combination bouncers, and slides that up to 16 feet in height. Each BISOC member has met all membership requirements of the SIOTO organization. They have proven themselves by successfully completing this course and obtaining a passing test score of 80 percent or higher.
Verify Status